Thanks to our sponsors
The following have sponsored SETAC OVC events or awards: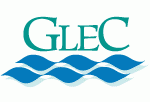 Great Lakes Environmental Center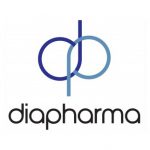 Diapharma
Become a Sponsor
On behalf of the members and the Board of Directors of the Ohio Valley Chapter (OVC) of the Society of Environmental Toxicology and Chemistry (SETAC), we are asking for your support as a sponsor of OVC. The OVC is a regional chapter of SETAC North America and consists of a group of volunteers dedicated toward improving our regional network of scientists, regulators and educators. The benefits of your sponsorship to our chapter are substantial, and include: fostering professional and social interactions among our members, sponsorship of scientific meetings and social events each year, encouraging greater involvement in local and regional scientific communities through outreach and volunteer activities, development of a quarterly newsletter, maintenance and updating of our website, and sponsorship of student awards that encourage and promote the research and professional development of our student members. Your support would play a key role in maintaining these activities, and help us achieve our goal in expansion of the OVC and the range of benefits that we can offer for our members.
For more information, please contact ovc.setac@gmail.com